Blue Sky Caravans Range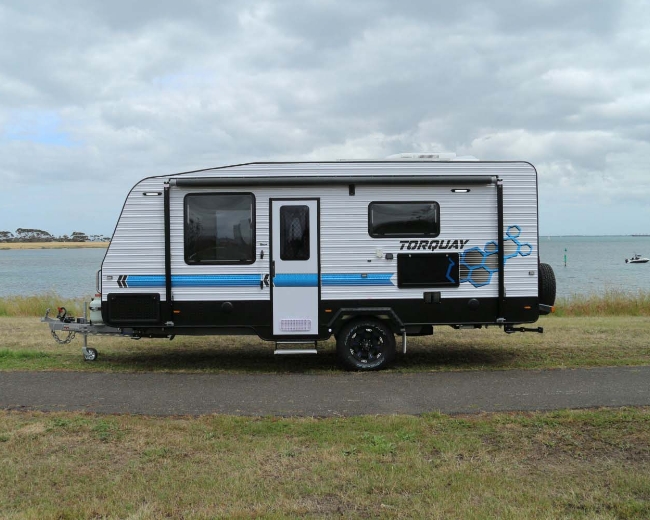 Blue Sky Caravans
Designed and manufactured to the highest standards, our fantastic range of Blue Sky Caravans is the perfect option for those looking to get the best value for money. From their high quality workmanship to their custom built features, the Blue Sky Caravans we have for sale here Bellarine Caravans will ensure you travel in style during your next outdoor adventure.
Australian Made Blue Sky Caravans for Sale
Since 2007, Blue Sky Caravans have been building high end, luxury caravans that have been used all across Australia. Designed with convenience and comfort in mind, these caravans come with a wide range of features and amenities that will allow you and your family to travel around Australia in style. At Bellarine Caravans, our carefully curated selection of Blue Sky Caravans will suit all kinds of specifications, such as your towing capabilities, design requirements and price point. The Blue Sky Caravans we have for sale include our Fairhaven caravan, Viento ensuite caravan, Tuscany ensuite caravan and Tundra Off-Road ensuite caravan. No matter what type of caravan you're looking for, we guarantee you won't be disappointed in the quality, power and stability of the Blue Sky Caravans.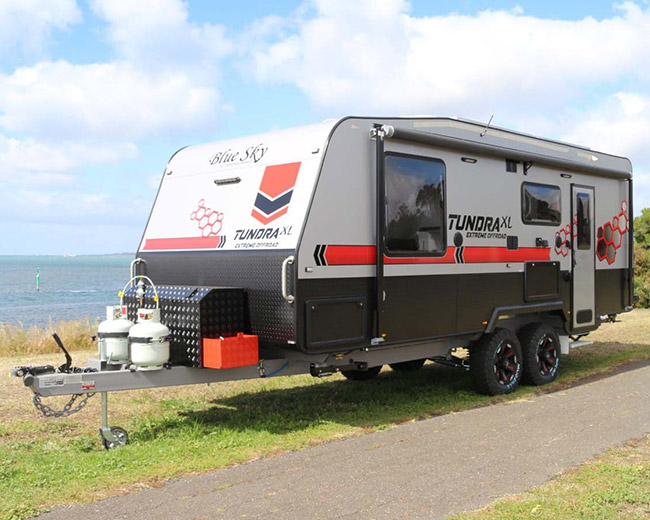 Buy Blue Sky Caravans Locally in Melbourne & Geelong From Our Store
When it comes to finding the ultimate caravan for your next adventure across Australia, we highly recommend checking out our high end range of Blue Sky Caravans. Based in Geelong, our friendly and highly reliable sales team here at Bellarine Caravans will be able to assist you with all your queries regarding our wide selection of caravans. From brand new to used caravans, our experts have you covered.
To find out more about our wide range of Blue Sky Caravans for sale, please give our Bellarine Caravans team a call on (03) 5274 9670 now.