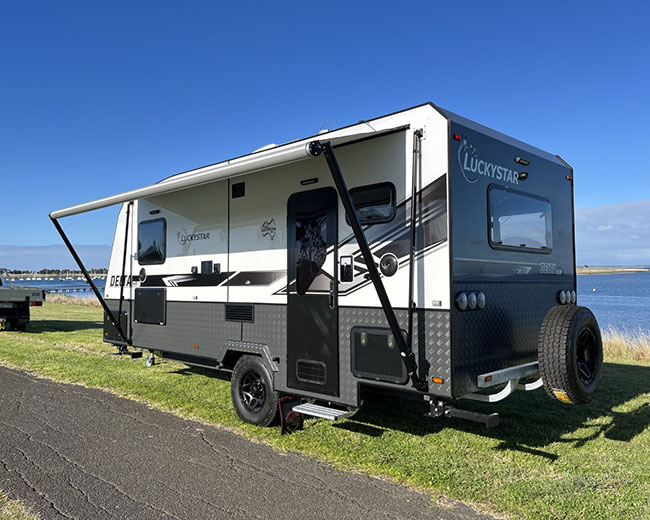 Used Off Road Caravans
At Bellarine Caravans, our wide range of used off road caravans are perfect for those looking to go further than ever before in both comfort and style. Based in Geelong, our dealership is home to some of the most well known and highly reputable brands on the Australian market. Our priority is to ensure our clients find the most suitable caravan that works within their specific needs, including their towing capabilities of your vehicle and price point.
Looking for Used Off Road Caravans With an Ensuite?
Looking to invest in a, off road caravan for your next adventure? When it comes to finding the perfect used off road caravans in Geelong and Melbourne, our team here at Bellarine Caravans are the experts you can turn to. Fully equipped to both sell and advise you on all aspects of the caravanning industry, our friendly and professional sales team can help you narrow down your search for the perfect caravan.
From stock standard off road models to used off road caravans with an ensuite, we guarantee our team will be able track down a selection of caravans that will help make that decision making process easier. Rest assured Bellarine Caravans will only sell used off road caravans that meet our required safety and quality standards.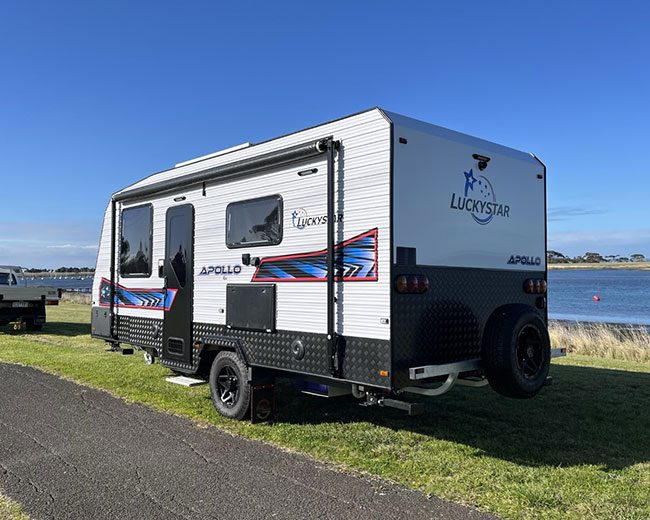 Buy Second Hand Off Road Caravans in Melbourne & Geelong From a Locally Trusted Dealer
With a combined 80 years of experience in the caravanning industry, our team here at Bellarine Caravans are the professionals you can trust for the right advice and assistance when it comes to purchasing used, off road caravans. With a wide selection of quality designed and manufactured pre-loved caravan available, we know you will find exactly what you're looking for at our dealership in Geelong.
Bellarine Caravans can also complete a comprehensive suite of services and insurance repairs on all used off road caravans, maintaining its life, integrity and longevity.
Please give us a call on (03) 5274 9670 now to enquire about our range of used off road caravans with an ensuite.