Our Range Of New Caravans
With a wide range of brand new, high quality caravans for sale, we guarantee our team here at Bellarine Caravans will be able to help you find the most suitable caravan that ticks all the right boxes. With a combined 80 years of experience in the industry, our friendly and highly knowledgeable team will provide you with the right, up to date advice before purchasing one of our new caravans for sale.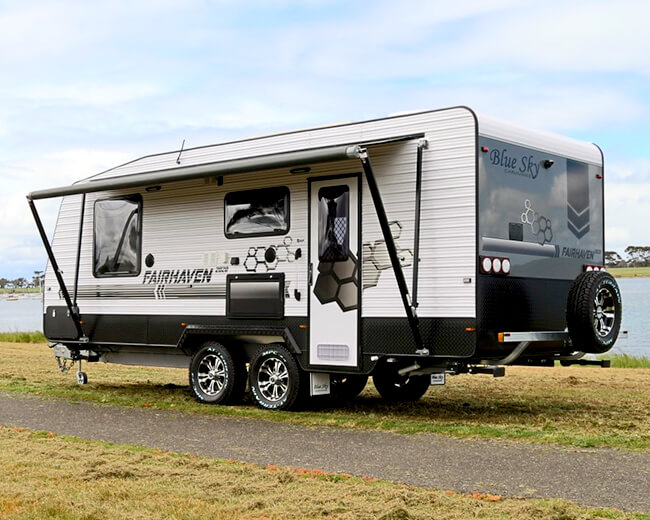 Brand New, Quality Designed Caravans For Sale
No matter what kind of adventure you're looking to go on next, having a caravan in tow will help you relax and enjoy the journey from beginning to end. At Bellarine Caravans, our curated collection of brand new caravans for sale have all been selected to suit several different specifications and traveling requirements. Whether you're looking for a caravan that you can take off road, or a large caravan that can fit your family in comfortably, Bellarine Caravans are the experts you can trust to advise you on the ultimate caravan for your intended holidays.
By stocking well-known brands such as X-Tour Caravans, Aussie Five Star Caravans and Blue Sky Caravans, we guarantee our new caravans for sale will be designed and built to the highest quality. Bellarine Caravans also provides repairs and services for new and used caravans from our Geelong based store.
Give us a call on (03) 5274 9670 to find out more about our range of brand new caravans for sale.